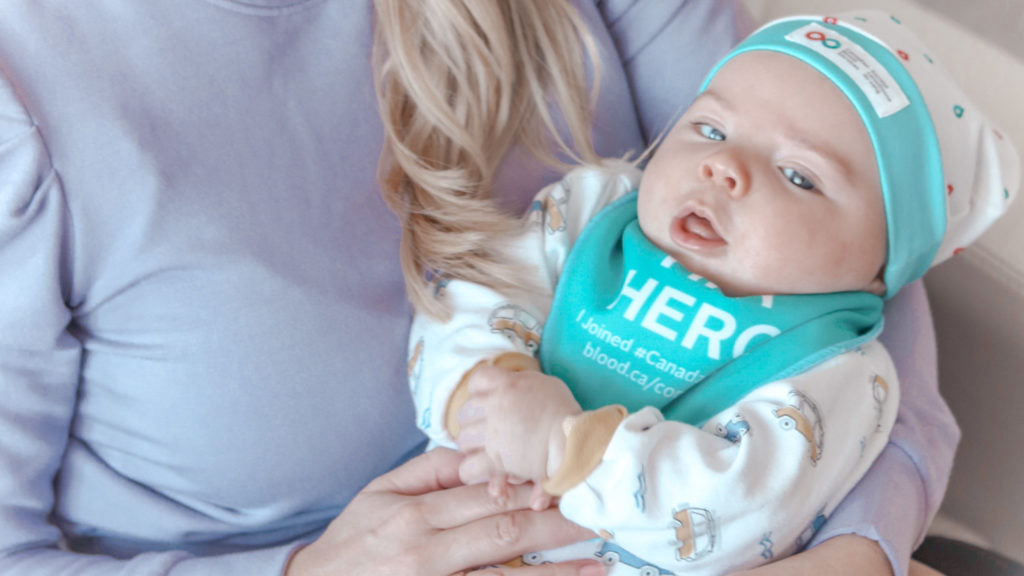 Baby/Mom Life
Cord Blood Donation
March 6, 2020
Did you know cord blood is rich in lifesaving stem cells and can be donated to help save someone's life? The blood left in the umbilical cord and placenta after the baby is born is collected and has the potential to help treat over 80 diseases and disorders like leukemia.  The collection and process poses no risk to the mother or baby and is often thrown out if not donated.  When I found this out it was a no brainer for me to become a cord donor and I'm so glad I did.
My Experience
Signing up was easy and hassle free.  It took literally less than 5 minutes to sign up for the program from the comfort of my own home. When it came time for the cord to be collected during labour I didn't even know it had happened, there was no disturbance during the birth of Luca. The only reminder was a notice on my birthing plan board in our room that noted we were cord donors.  The only time I even saw anyone from the Cord Blood Bank  was after Luca was born and we were resting in our room they presented us with a cute gift, a hat and bib for Luca.   I was so happy to be part of this program, knowing that my miracle could be someone else's.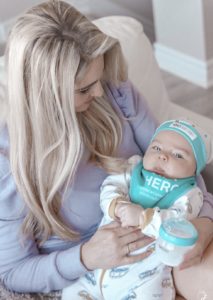 About the Program
The Ottawa General Hospital which is one of 4 hospitals in Canada where cord blood can be donated.  Canadian Blood Services'Cord Blood Bankcollects and stores the donated cord blood for future use by patients in need of an unrelated stem cell transplant.  They say that half of all transplant patients in Canada are unable to find a stem cell donor, and that fewer than 25% of patients find a matching donor within their own family.  As a mom this is so concerning, I couldn't imagine something happening to our child and not being able to help.  The decision to donate my cord blood makes me feel good…to know that this simple task could save someone else's life.  Having a diverse national public cord blood bank means a better chance of finding a match for a patient in need.  Donating my cord blood to a public bank was an easy and simple decision.