Baby/Mom Life
Baby Registry…Why We Chose buybuy Baby
February 10, 2020
Getting ready for a baby can be a lot of work….and overwhelming, when you think of your to do list…and everything you need!  Thankfully a lot of stress can be relieved if you know where and how to shop, which is why we decided to register with buybuy Baby. I get asked a lot why we decided to register with them and the answer is easy…. they made is simple and they made it fun!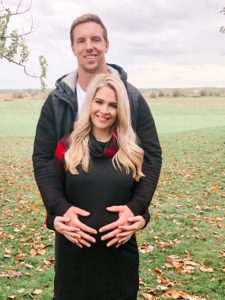 Nigel and I went for a tour and shopped the entire store with a free registered consultant who was able to educate us on so many different products and really helped us narrow things down to find what we NEED, and what products were the best fit for us.  I remember walking down the aisle full of bottle seeing so many different kids and so many different brands and feeling overwhelmed…. like how possibly could I choose one?!?! However, our consultant was able to give us a small explanation of each brand and really help us choose the right bottle for our needs…since some brands are better for formula while others are better for pumped breastmilk…she was also able to tell us the advantages of each brand so we were able to make the right choice for us.  And this is just one example of how her expertise really helped us out.  These in-store experts are free and offer you a one-on-one personal shopping service and can literally answer all your pending questions, putting your mind at ease.
Another perk to registering with buybuy Babyis their online delivery service. Since a lot of our family and guests don't live in Ottawa they were able to shop our registry online and have their gifts wrapped and shipped directly to our house.  Even guests that chose to come to our shower opted for this service instead of showing up with large items, making it easy for them and for us. Other perks that come with registering with buybuy Babyare their referral rewards programs and price match promise, completion discount and registry announcement cards.  They also have the largest assortment of brands and products making it a one stop shop for all your parent and baby needs.