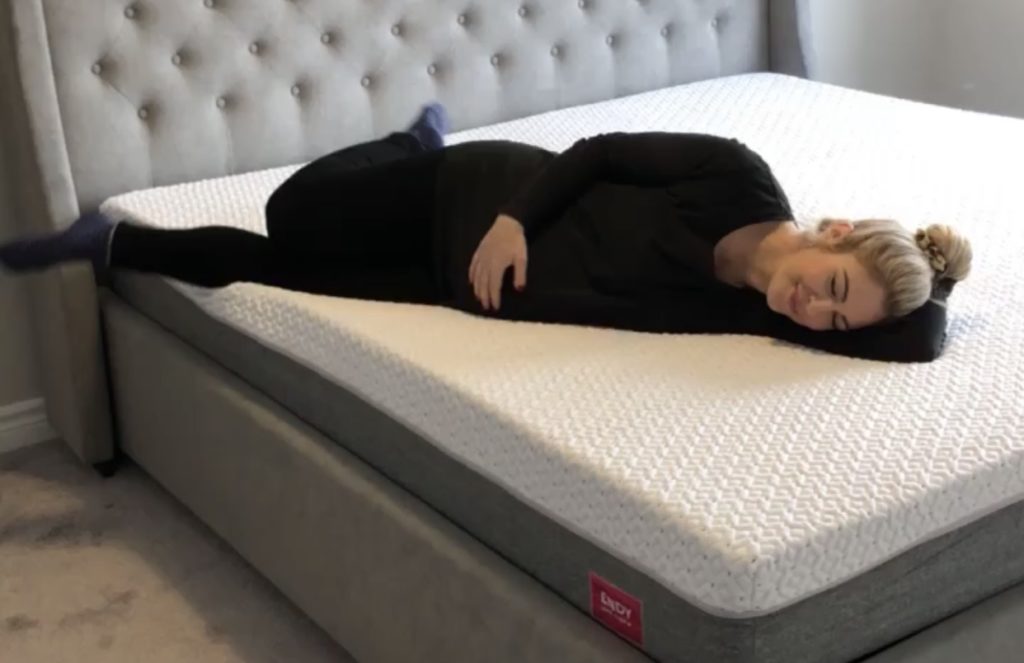 Lifestyle/Entertaining
Endy 100 Night Sleep Review
March 24, 2020
Thinking of sleep makes me sleepy…especially when I know how comfortable my bed is that awaits me. After spending 100 nights on my Endy mattress I'm excited to give you my honest review…and I'll get right to it…this mattress is the best!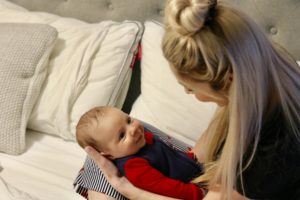 Life as a new mom….I'm definitely not getting as much sleep as I used to….lately it's more like naps on naps.  But even though my sleep may be limited…I'm thankful the sleep I am getting is quality…and I really attribute this to our Endy mattress. Not only is it the most comfortable mattress I've ever owed it also has so many other amazing features that I love like:
-reduced motion transfer
-it stays cool
-its affordable and Canadian made
-it comes in a box for easy lifting and moving
-you can return it after a 100 night trial with free shipping and returns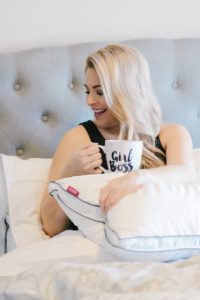 As a mom, having reduced motion transfer in our mattress is key!  It means Nigel and I don't wake each other up in the middle of the night when it's time to feed Luca…so we can both rest undisturbed when it's not our shift on night feed.  The mattress is also a lot cooler, which means I'm not waking myself up in the middle of the night because I'm a sweaty mess.  The mattress stays cool because of the foam that disperses and releases heat faster than other memory foam mattresses.  I also find I'm falling asleep faster….at first I thought this was because I'm an exhausted mom, but Endy's foam actually supports your body's unique needs faster than other foam mattresses so you fall asleep fates and stay asleep longer….well until Luca wakes me up
Endy has completely changed the game in terms of sleeping.  Not only is the mattress amazing….so too is the company! I mean its made in Canada so that's a win in itself but they also give back in our community with Matthew House, a furniture bank for refuges.  I was lucky to take part in their volunteer work this summer, and it was great to see first-hand their wonderful work in our community. To date Endy has donated more than four thousand mattresses to people in need across Canada.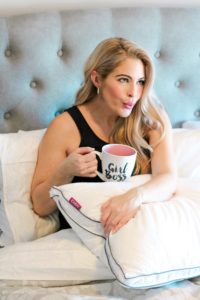 I know it seems risky to purchase a mattress online that you haven't tried but Endy is actually the highest reviewed mattress in Canada and has the lowest returns.  They also have a 100-night trial period where you can test out their mattress for 100 nights at your home and if you're not in love with it you can return it.  Isn't that awesome!  They also have mattress now at a lot of retailer's in our city like Urban Barn where you can go check them out before you buy.
You know I love to hook you up with great deals and I'm so happy to say I have an Endy discount for you….use code 'Lamb50' at the checkout for $50 off your own Endy mattress….only until the end of March!  We also have the pillows and sheets because they're equally as fabulous as the mattress. If you have any further questions about our Endy don't hesitate to drop me a message.