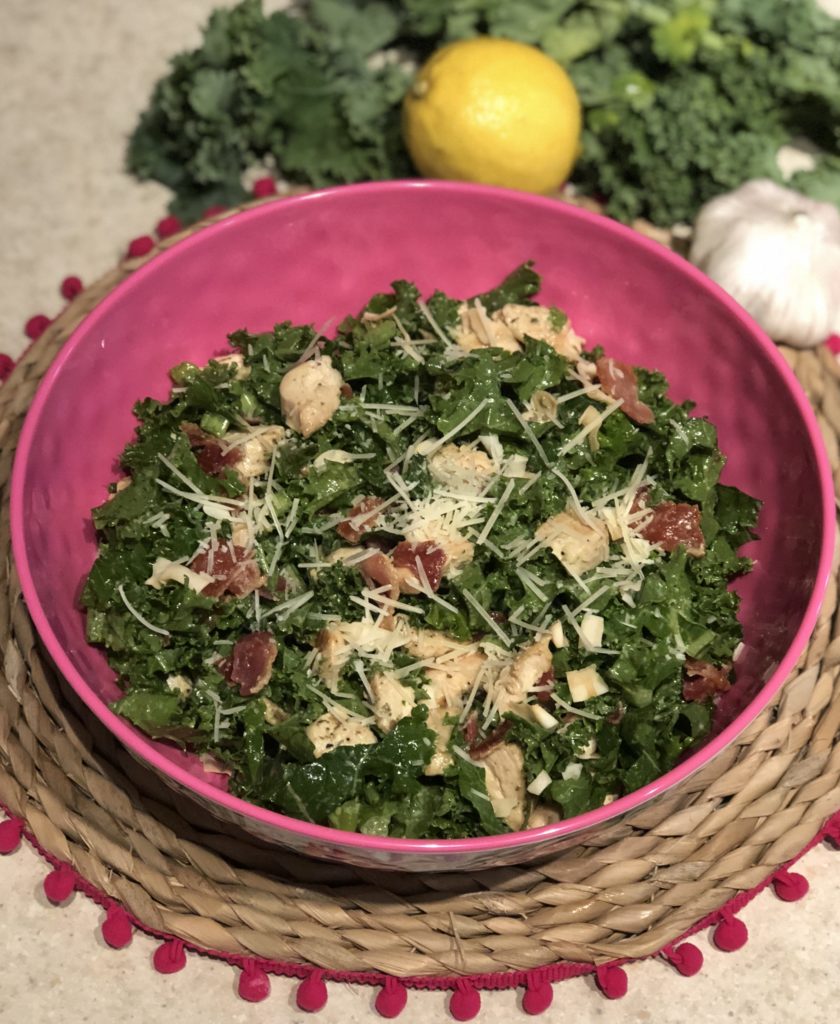 Food
Lemon Dijion Chicken Kale Salad
June 11, 2018
In under 20 minutes you can make this delicious twist on the classic Caesar salad! Nigel and I both love to cook and come up with new recipes in the kitchen, especially when it comes to reinventing salads and meats. You'll notice a lot of both in our cooking. I love salads and getting my daily veggie intake but….I need flavour when it comes to my greens…and Nigel well he needs meat and protein and lots of it to fuel his body throughout his crazy training schedule. This delicious recipe I whipped up one day while he was at training camp. I was craving Caesar salad, which Nigel isn't a fan of, so came up with this version to satisfy both our pallets. It's easy to make, fast, delicious and packed with so much goodness.
---
What you'll need
bunch of kale
2 boneless skinless chicken breast (3 if you need to fuel and athlete which I did in this case)
5 strips of bacon
coconut flakes
parmesan cheese (we like the real stuff that you can buy shredded)
---
Dressing
2 tsp Dijon mustard
lemon
1 tsp sour cream (optional)
1/4 cup olive oil
1 garlic clove
salt and pepper
---
I start by cooking the bacon, we used 5 strips for this salad. While that's cooking I cut the chicken into little pieces (bite sized) and cook that on a separate element in coconut oil. While both the bacon and chicken are cooking I start prepping the salad. Wash the kale and cut it into smaller pieces. I like to roll a few leaves together and cut it into strips, similar to the pre-washed bags you find in the store, it just makes it a little easier to eat. Don't forget to keep an eye on that chicken and bacon.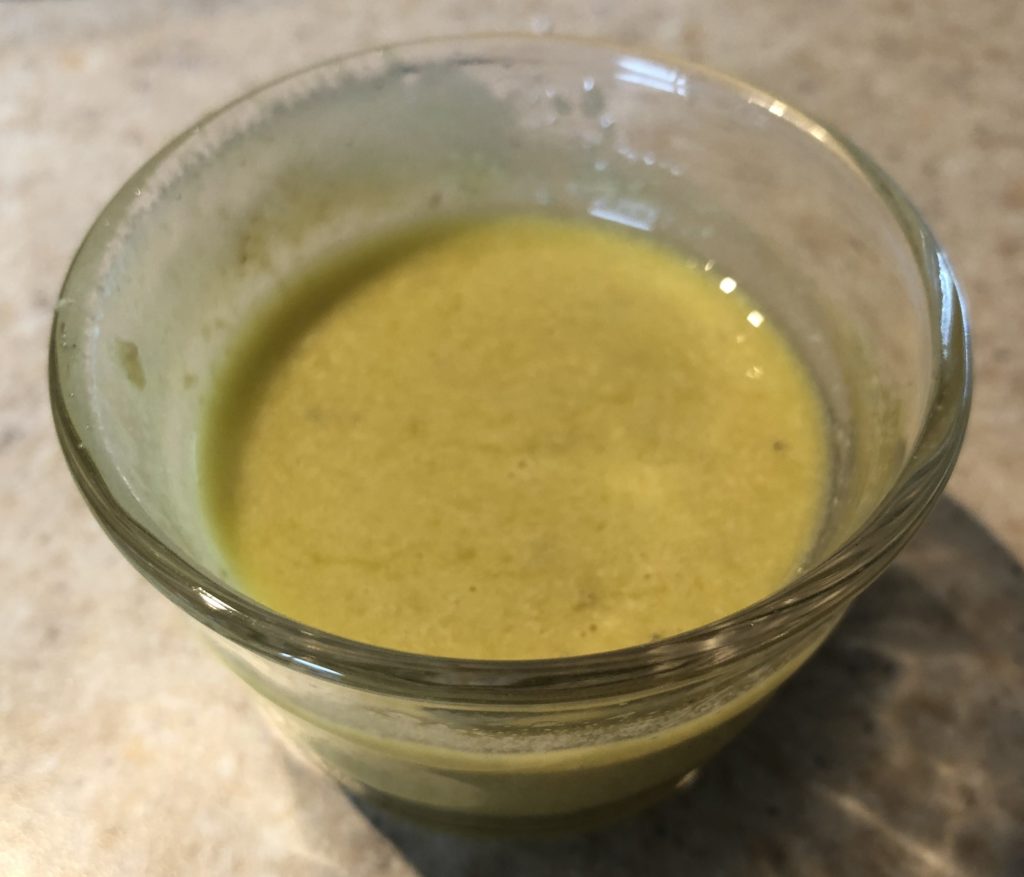 Now for the dressing. I make this in my measuring cup since the olive oil is the only thing you need to measure in here and it makes for less dishes…and who likes having extra dishes. So add the olive oil, 1 pressed garlic clove (we use a big one since we love garlic but use at your own discretion), add the Dijon and the sour cream (optional but it makes it so creamy), squeeze in half a lemon and add a small pinch of salt and pepper…and I know what you're thinking it looks a little curdled however don't worry….whip it using a small whisk or I like to use our mini electric whisk…if you don't have one its amazing for stirring coffee and salad dressing…we use ours daily and I highly suggest you get one…they're around $10. Try the dressing and adjust the salt and pepper according to your preference. Set aside.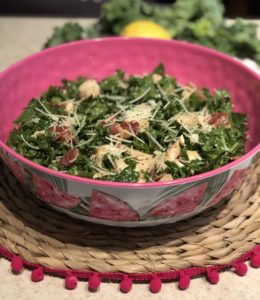 Once the chicken is cooked and cooled add it to the kale, cut your bacon into little pieces (think bacon bits, although we like the bigger bacon bits), add to the salad. Whisk your dressing one last time so it's nice and creamy and not too separated…and poor over the kale, chicken and bacon. Mix that together until its blended…sprinkle the top of the salad with coconut flakes to add crunch or roasted chick peas is another option, this is in place of crotons…then sprinkle the salad with parmesan cheese. If you're having guests over I always like to add a little lemon zest to the salad as well….just gives it a little extra punch and it looks so pretty. Enjoy!
Xx