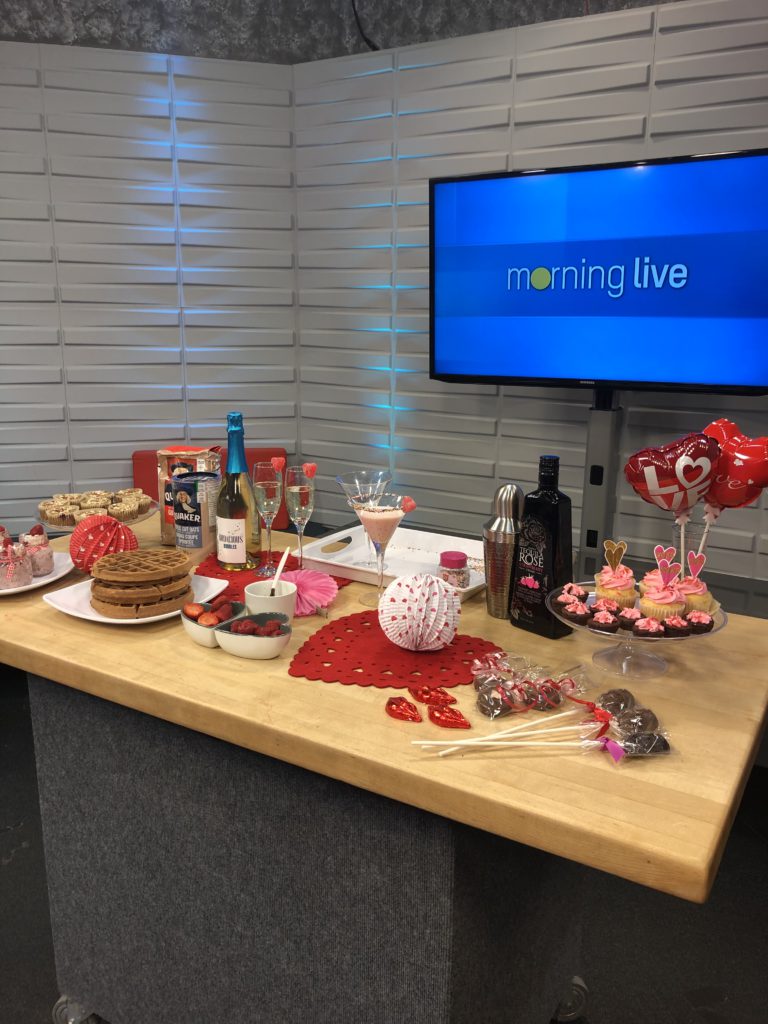 Lifestyle/Entertaining
Galentine's Day Brunch
February 12, 2019
Ladies mark your calendars! The official Galentine's Day is February 13th a non official holiday celebrated as a day for "ladies celebrating ladies". It's the perfect opportunity to celebrate your friends single or taken and the perfect excuse to have the girls over to catch up. If you're looking to celebrate this year here's your perfect guide to hosting the cutest stress-free girls day brunch.
Décor. Think rose all day themed bridal shower with touches of red, hearts and love. This is exactly what I had in mind when I wanted to set the mood and the theme. I reused a lot of decorations from past celebrations that were all pink and still very much worked with love day. Most of these items can be picked up at Walmart and the Dollar Store.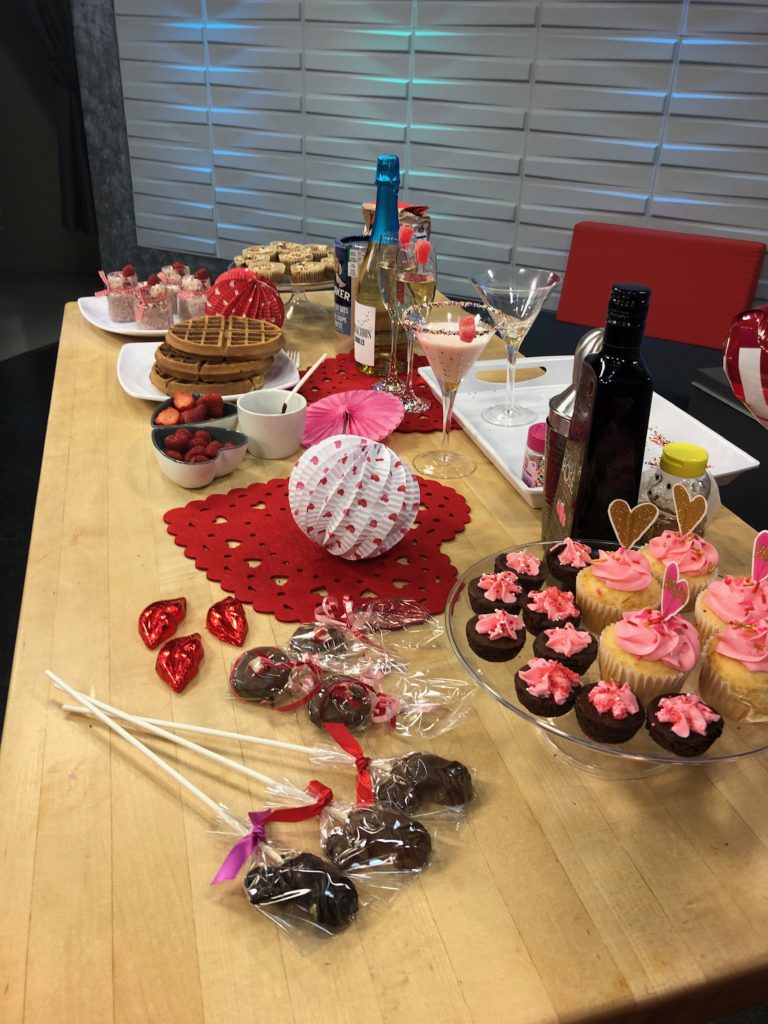 2. Groceries. I've fallen in love with online grocery shopping from Walmart this winter. I get all my groceries, produce, meat and dairy items delivered right to my door without having to leave the house. Talk about winning with this terrible winter we've been having where it seems every day we're waking up to minus 40 degree temperatures, snow, freezing rain or more snow. They also have a very easy to use and convenient pick up site, if you know you'll be out and prefer to pick them up in person. What I love most about using online grocery sites is I spend less and waste less because I end up buying only what I need and not what I want. I also never forget items on my lists since I'm sitting in my kitchen while I do my order.  It's seriously a win win. Learn more about Walmart online groceries here.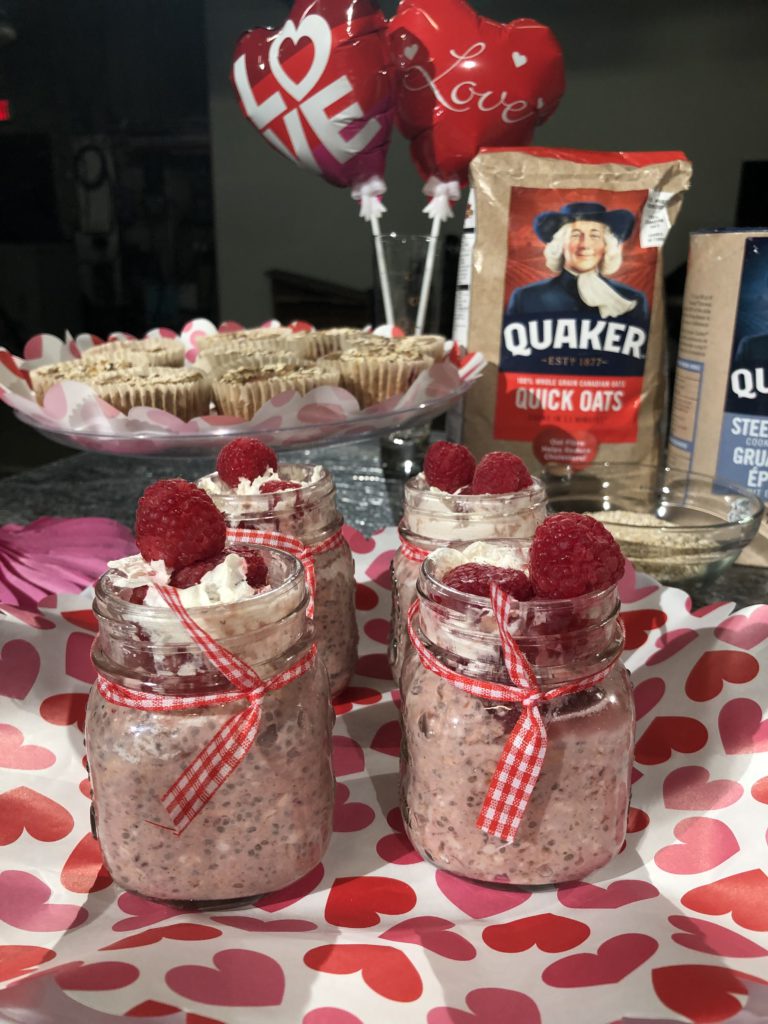 3. Food. When you think of Valentine's day you think of the treats, the chocolate and the candy.  But it's also important to keep in mind of heart health. February is heart health month and heart disease is still the number one killer in women. So it's something I like to keep in mind when feeding my closest girlfriends.  One way I like to make sure we have healthy options is with Quaker Oats. They're packed with so much goodness and are so versatile to use in almost any recipe. A lot of people know oats are good for them put they don't know why….well let me tell you. Powerful ingredients in oats promote heart and digestive health, and increase your energy to help you feel your best. To learn more about the power of oats including my favourite Quaker breakfast recipes click here. D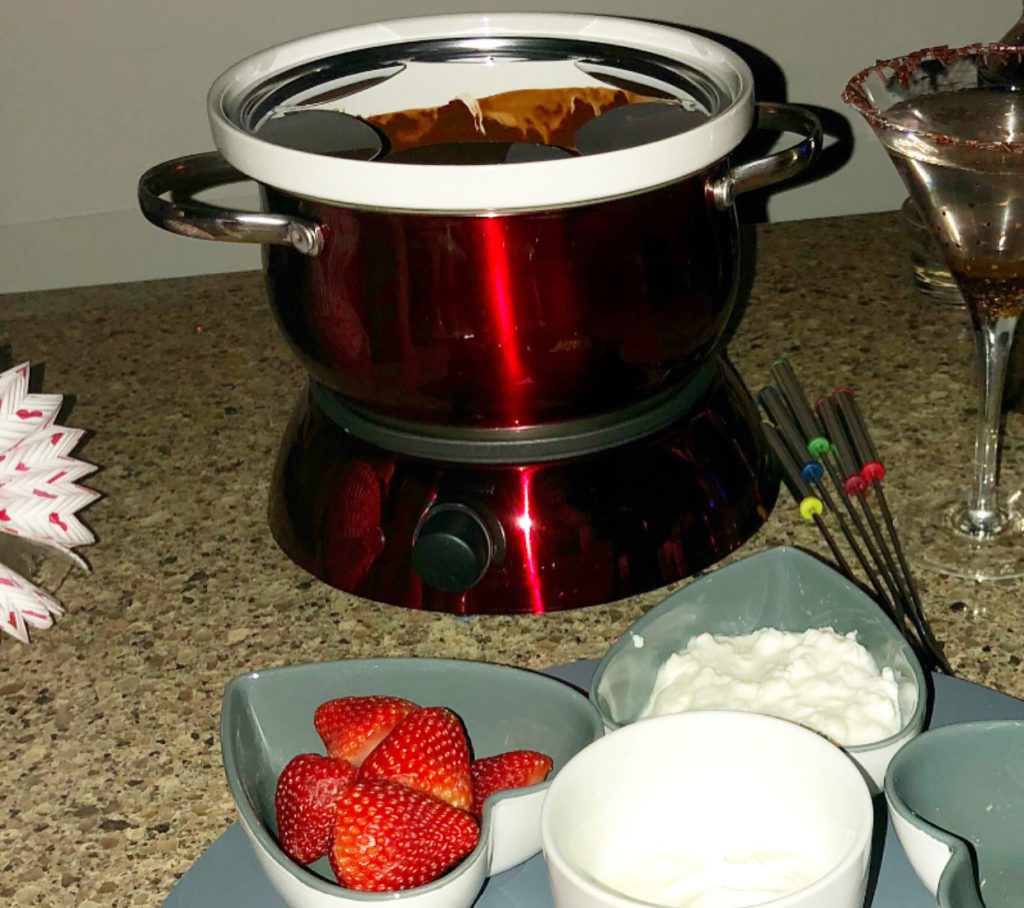 4. Chocolate. We gotta serve a little chocolate on love day, and one of my favourite ways is with a dark chocolate fondue. Dark chocolate is said to be loaded with nutrients good for your health.  Look for a high quality dark chocolate with 70-85% cocoa. It will contain lots of powerful vitamins and loads of antioxidants and also taste so delicious. I melt the chocolate before adding it to my fondue pot, I also mix coconut oil into my chocolate for better melting which will keep it liquid. I love this fondue pot because its electric, so you don't have to worry about open flames when having a bunch of guests around. Cut up your favourite fruits and serve in a cute heart disk like the one seen here, both available at Stoke's.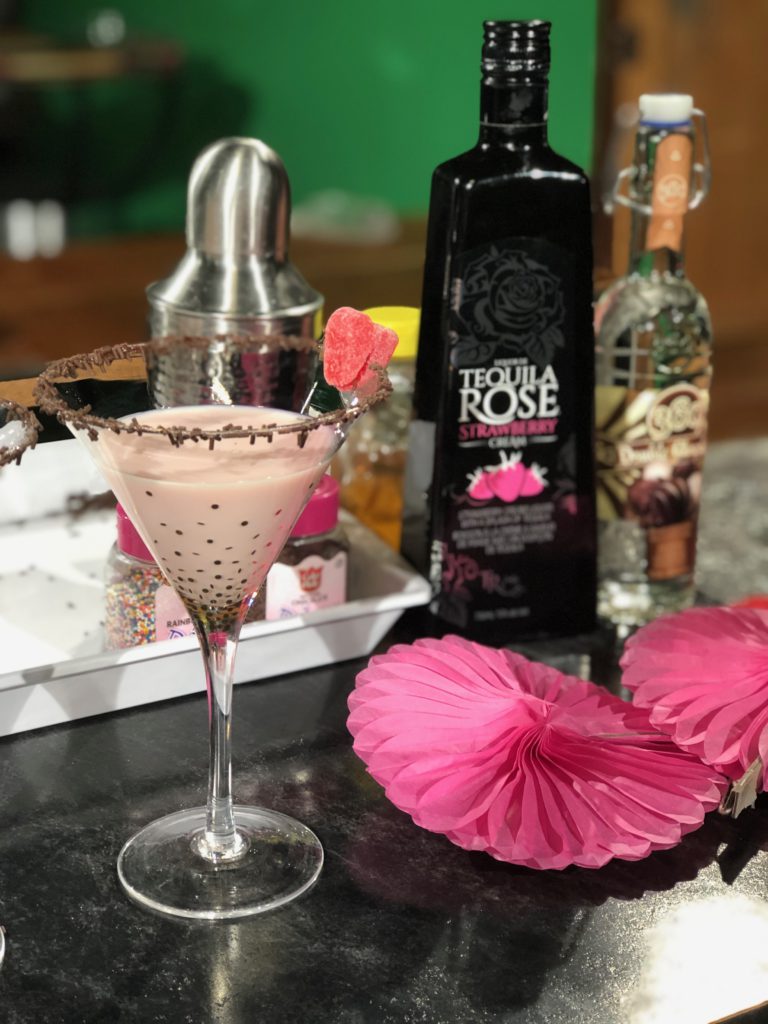 5. Drinks. I like to say the only rose I need on Valentine's Day is Tequila Rose. If you haven't' tried this creamy strawberry tequila based liqueur it's a must. It's so tasty on its own or paired with so many other combinations including in cooking. Here's my favourite Tequila Rose drink and food recipes. I also discovered this amazing Double Chocolate Vodka from 360, which again is so easy to mix as a fancy drink or cocktail and also pairs so well in food and desserts.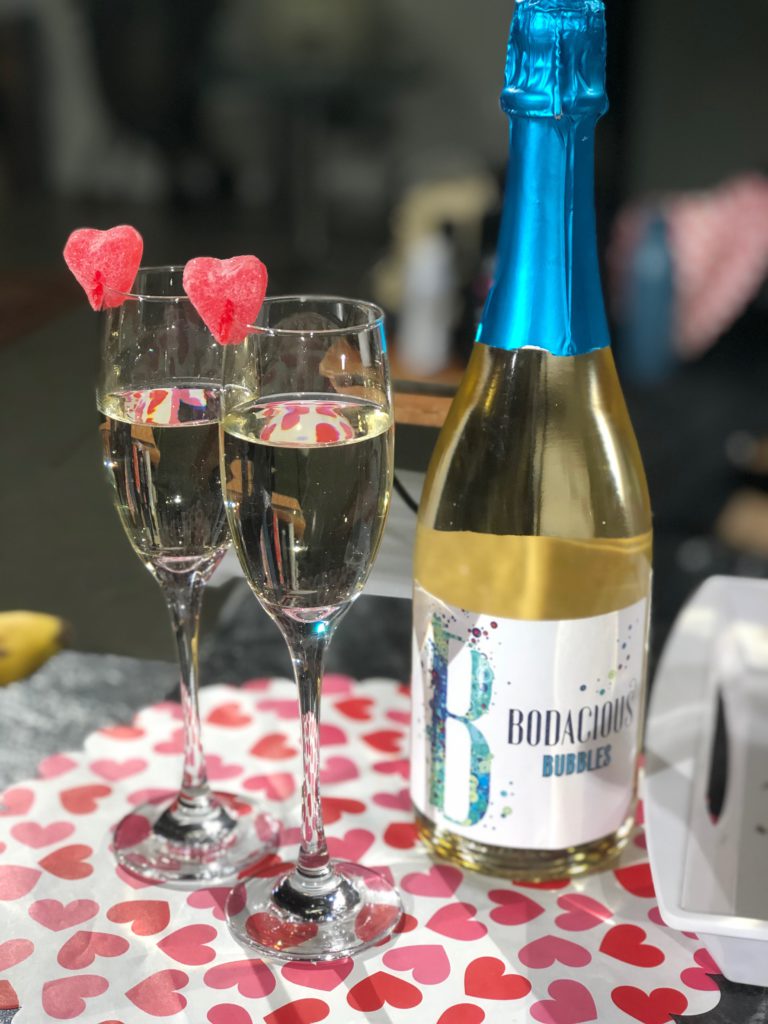 6. Bubbles. It wouldn't be a brunch without some bubbles. I love Bodacious bubbles especially for girls events because it has the cutest packaging and has a bold audacious personality to add to any social night or party. It's smooth, easy to drink and pairs well with different juices as a breakfast mimosa….not to mention its only $12.95 and available at both the LCBO and the Wine Rack.




Here are a few of my favourite drink and food ideas I came up with for Galentine's Day. Happy Galentine's Day!!! Xx