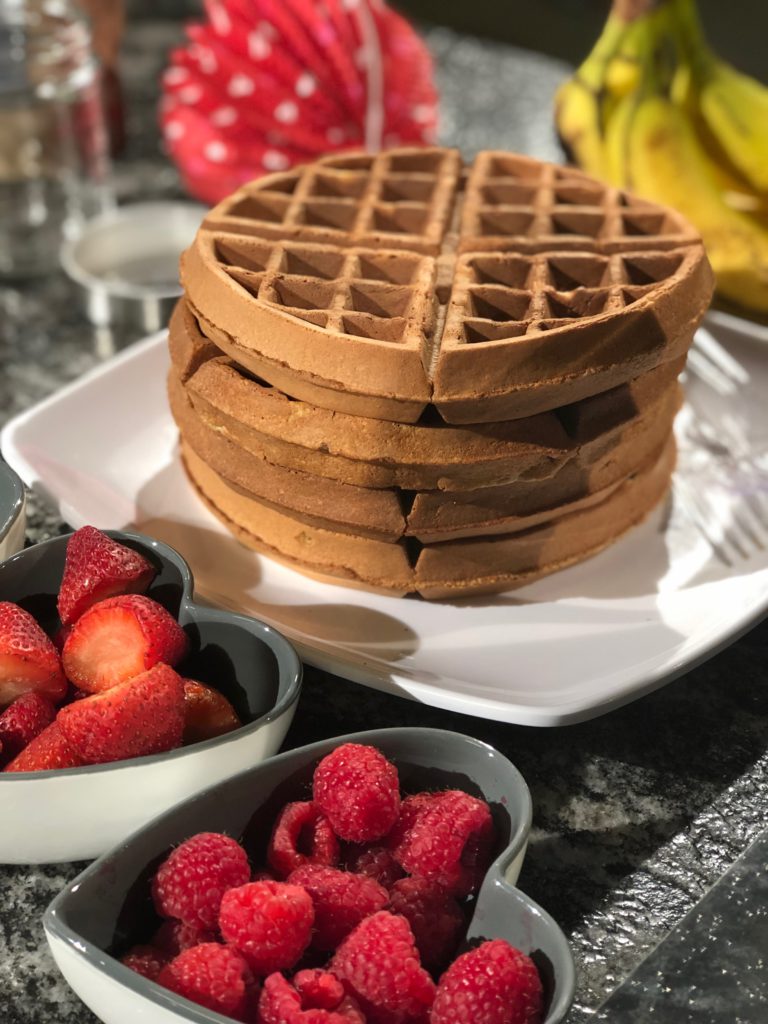 Food
Cooking with Oatmeal
February 12, 2019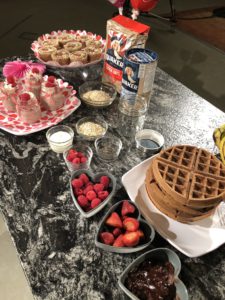 There's so much to love about the month of February….not only is it Valentine's Day but it's also heart health month…so I thought it was a great time to share some of my favourite healthy breakfast recipes using Quaker Oats. Many people know that oats are good for them but often times they don't know why….well let me help you. Powerful ingredients in oats promote heart and digestive health and increase your energy to help you feel your best. All oats are 100% whole grain, whether you enjoy steel cut oats, quick oats, or old fashioned oats. Oats contain beta glucan, a soluble fibre which is linked to lowering cholesterol levels. Consuming 3 grams of soluble fibre daily from oatmeal as part of a low fat low cholesterol diet may actually help reduce the risk of heart disease. Complex carbs, such as oats and whole grains take longer to digest and can provide a continuous stream of energy to keep your day brighter longer. There are so many great reasons to love oats, and you can discover more about this powerful whole grain here.
Healthy Raspberry Oat Muffins
These gluten free healthy muffins uses no flour, no sugar, and no oil but are delicious, sweet and moist. This batch makes about 18-22 muffins depending how large you want them. They last about 4 days in the fridge but can also be frozen. Feel free to customize them by adding your favourite fruit to the mix….I just can't resist raspberries especially during the month of love.
Ingredients
2 ½ cups of old-fashioned oats (1.5 cups ground in a blender, 1 cup whole)

2 TBSP old-fashioned oats for muffin tops

2 large overripe bananas

2 large Eggs

1/3 cup Honey

¾ cup Milk (Can use Almond or Cashew Milk)

2 tsp Vanilla

1 tsp Cinnamon

2 tsp Baking Powder

½ tsp Baking Soda

½ tsp Salt

1 cup Raspberries (or another fruit)
Directions
Preheat oven to 350°F

Divide oats into 1.5 cups into a food processor and blend to a flour like consistency.

Mix bananas, eggs, honey, milk and vanilla in a blender, then add to a bowl.

Add in all dry ingredients, including both the ground oats and regular oats to the wet ingredients and stir together.

Allow to sit approximately 15-20 minutes to soak in the oats.

Fold in 1 cup of fruit.

Scoop into muffin tin, well-greased or into lined parchment paper muffin cups.

Sprinkle muffin tops with the 2 tbsp of ground oats.

Bake at 350°F for 20-25 minutes. Tops should spring back when lightly pressed.
Overnight Oats on the Go!
These are super easy to do…and super delicious to eat. Perfect for those who like to eat breakfast on the run, they also make a great midday snack!
Ingredients
¼ cup Quaker Oats

1/3 Cup Milk (Almond or Cashew

¼ Cup Greek Yogurt

¼ Tsp Vanilla

1 tsp Chia Seeds

1 tsp Sugar Free Raspberry Jam

Top with Berries the next morning
Directions
These are super easy to make. Combine all ingredients into a mason jar or tightly sealed jar. Shake until well combined. Leave overnight in the fridge. Stir together in the morning and top with fresh berries and enjoy.
Oatmeal Waffles/Pancakes/Crepes
Ingredients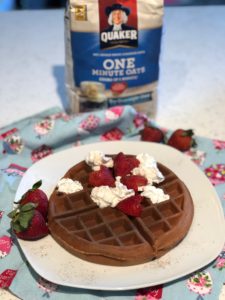 ½ cup Quaker Oats

2 Eggs

½ Ripe Banana

¼ Tsp Vanilla

¼ Cup Milk (Almond or Cashew)

¼ tsp Cinnamon

¼ tsp Baking Powder
Directions
Combine all ingredients in a food processor until well blended. Add to your waffle maker or pan to make pancakes or crepes. Will make 1 large waffle and 2 pancakes, 4 crepes.
Enjoy! Xx