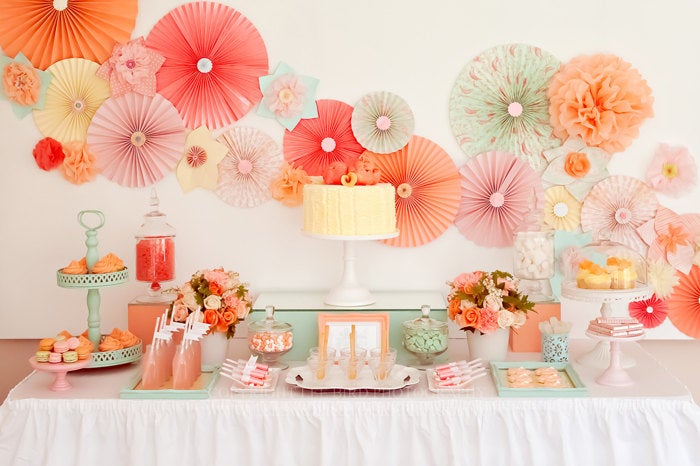 Decor/DIY
Planning the Perfect Bridal Shower with Etsy
June 28, 2019
When it comes to décor I love choosing a theme for the bridal shower. The easiest way to do this is start with your colour combo…usually using the brides wedding colour pallet of choice. Once you have the colours using it throughout your theme becomes a lot simpler. If your bride is getting married down south then consider having a tropical themed bridal shower….if they're getting married in a barn then consider using this to plan a perfect happily ever hoedown shower. A few other common themes are a Tea Party, or Rosé on my day blush pink themed shower.  If you're not a creative person or a self proclaimed DIY'er then Etsy  will become your best bridal shower planning friend!  With endless options for everything bridal it is definitely the best online destination to help you plan the perfect bridal shower.  Here are a few of my personal favourites!
Pomtree is the cutest online decor shop for all your party needs! They have everything you can possible imagine when it comes to decor including balloons, pompoms, tassels and more! They have a wide range of colour combinations and so many customizable options to choose from.
Blush, Rose Gold and Champagne Shimmer Tassel garland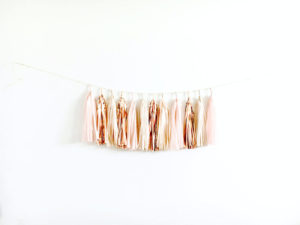 Tissue Paper Pompoms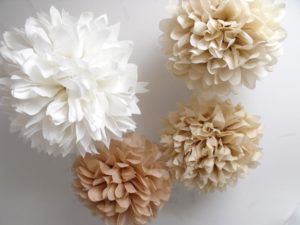 Rose Gold Paper Straws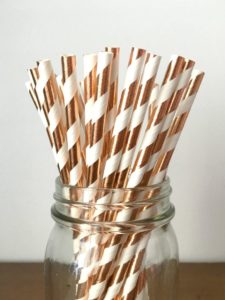 Peach and Blush paper plates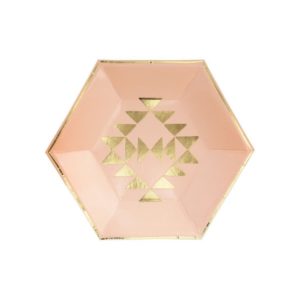 Maddie Mae Creative is one of the cutest and most stylish print published boutiques. From customized invitation's, to wedding stationary and posters, she surely has something to suit everyone's needs. Known for paying close attention to detail and an amazing personal experience.
Tropical Bridal Shower Invitations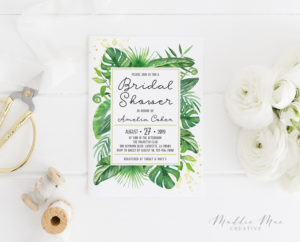 Date Night Jar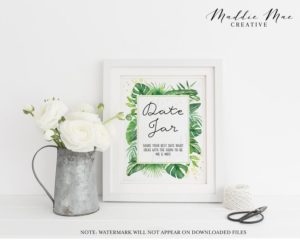 Beauty Bloom Design is filled with cute one of a kind banners and paper goods. They have a wide range of high quality, fun, trendy party decorations and cake toppers!
Gemstone Cupcake Toppers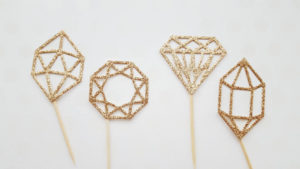 Bride to Be Banner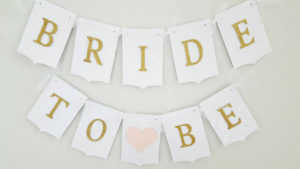 Games and Activities 
Bridal shower games are a long standing tradition and I still feel are a must at showers. They really do help to break the ice between generations and different groups so that everyone has a chance to meet and mingle. Bridal shower games have come a long way….here are a few of my favourite games and activities.
What did He Say?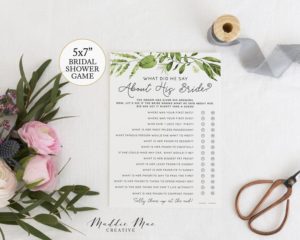 What's in your Purse?
Why not try a new activity together like making flower crowns, wreaths or hair pins. Oh Dina Flower Crowns is one of the cutest flower headpiece and millinery shops I've seen. This would be a hit at any shower or bachelorette party!
DIY Flower Crowns Kits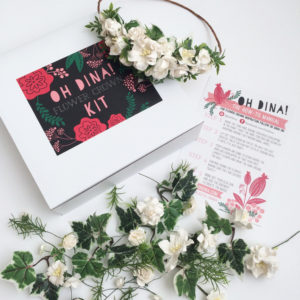 Bridal Shower Favours
Shower favours can be tricky to choose. You want some personalized, and sweet without breaking the bank. Here are a few different favours to choose from sure to please all your guests without hurting the bridal budget.
The Paper Shoppe is a must stop for brides to be or really anyone planning a big occasion. Everything is customized and personalized for your big day including packaging, stickers, muslin bags and notebooks.
Personalized Tea Bag Favours
Seed Favour Bags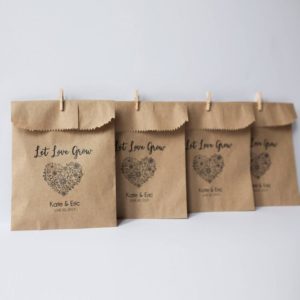 Plants make people happy especially when they come in the cutest hand painted planters customized to suit your needs. If you're looking for you favour to grow with your love this will surely please your bridal favour needs.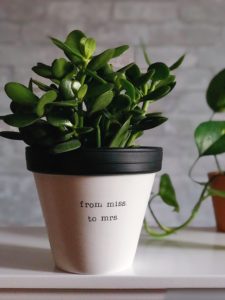 From garden to studio all their soaps and products are crafted with care. They use beautiful healing plants from their gardens to create beautiful botanically infused soaps with personalized messages attached.
Soap Favours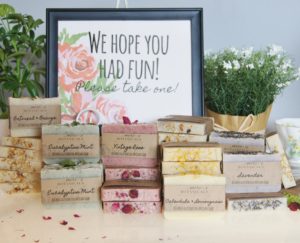 If you're looking for natural bath products made with love you've come to the right spot. Westing Organics creates products that are free from harmful ingredients and gentle for even the most sensitive skin.
Personalized mini diamond soaps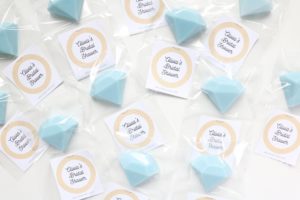 Hope you enjoy!
Xx Melissa