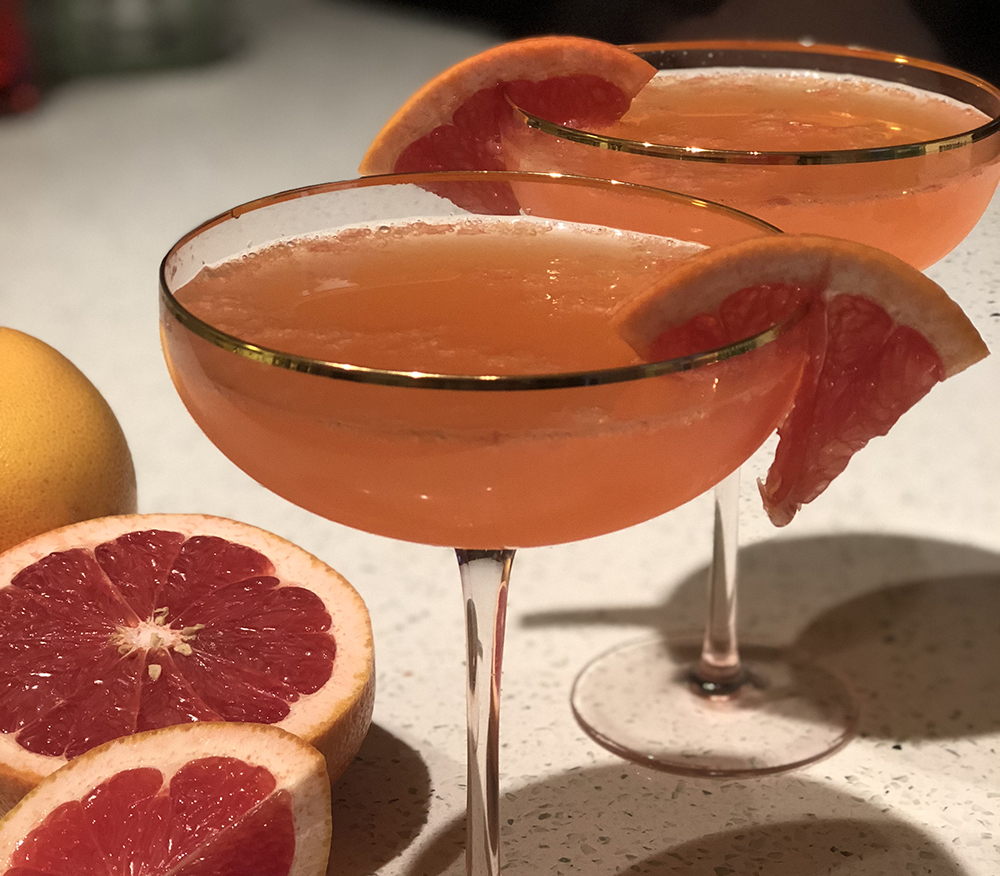 Food
Aperol Paloma Spritz
August 3, 2018
I posted this drink the other day on my Instagram and got so many questions about it…so I decided to share my recipe with all of you!  It's basically my love for Palomas and Aperol Spritz combined…as I've been obsessed with both all summer long and can never decide between two! So, here's a step by step guide so you can make this deliciousness for yourself.
---
What you'll need
Aperol
Tequila
Grapefruit Juice
Soda Water
Grapefruits
Shaker
Margarita glasses
---
Directions
Start by cutting a grapefruit into quarters. Add ice to your shaker cup. Add a shot (my shot glasses are 1.5 fl oz) each of Aperol and Tequila. Add a half a cup of grapefruit juice and squeeze in 1-2 quarter grapefruits. Shake….shake….shake…until your mixture is nice and blended. Add this to your glasses…I like to use Margarita glasses…since it adds a nice flare to the drink….but wine glasses or champagne flutes or a cocktail glass also works. Top off the rest of the mixture with soda water right to the edge of your glass.  Garnish with a grapefruit slice and add ice should you wish. Personally, I like it without…however my boyfriend likes it with….so do as you choose.
Side note these cute pink and gold margarita glasses are from Stokes  and are currently on sale!  I picked up mine from St.Laurent.
Enjoy! Xx