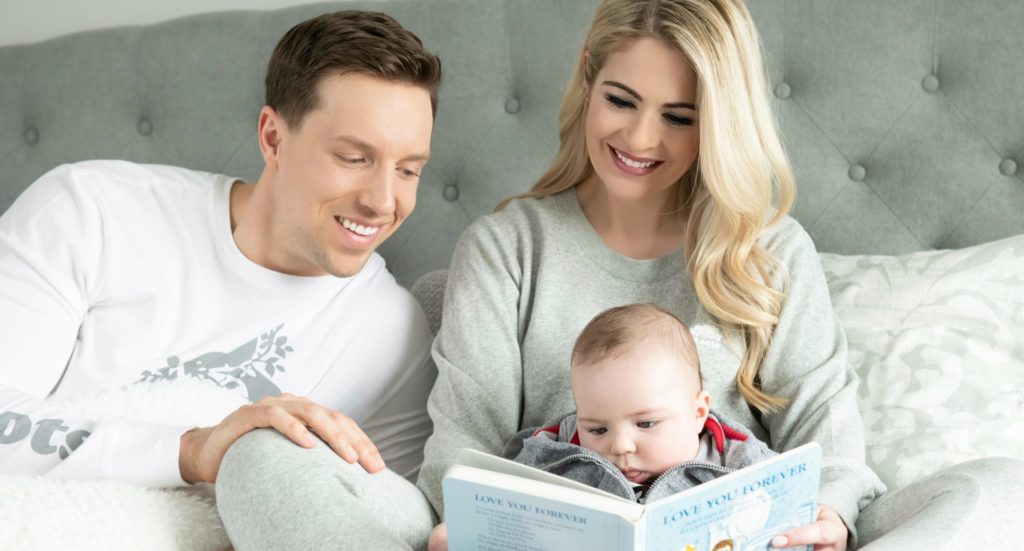 Lifestyle/Entertaining
Self-Care during Quarantine
July 6, 2020
Self-care is not selfish or indulgent…it's important and a great way to make sure we are physically, emotionally and mentally well, especially during this time of isolation. The unknowns of what is next can be somewhat terrifying, and worry even the calmest parents.  Nigel and I are both pretty laid back parents, but I'll admit during this pandemic there has been a sense of nervousness and fear added to our daily lives that wasn't there in the past. We've both made it essential that we are giving ourselves what we need as much as we are giving one another and our son Luca. Here are some great ways we've coped with all this added stress as new parents living through isolation.
Exercise
We've been lucky to build a make-shift gym in our garage.  While it's not fully equipped we do have a few weights, yoga mats workout bands and a small space heater since it gets a little cold in there!  While it's not a gym its definitely been a great space for us to go to…to unwind…to escape…whether it's from one another or the realities of the world we live in.  Sometimes you just need some alone time, a time to reconnect with your mind and body. Exercise has always played an important role in both our lives and is such a great way to release positive endorphins, helping our mental health and wellbeing. A lot of local yoga studios and gyms have taken this opportunity to offer free online workouts and practices so it's a great time to join their free virtual classes.  There's also a lot of very useful apps offering at home workouts with little or no equipment…one of my favourite is The Sweat App which even has a postpartum fitness plan that has been great to get my body moving again!
Self Care Routine
Makeup
Let's face it we're all looking a little rough these days…. with hair salons, spa's and wellness centres being closed for business most of us are feeling it and looking it.  While there's nothing I can do about my roots there has been a few things to help me look and feel my best while in isolation. Even if there's nowhere to go it still feels good to look good.  I've been enjoying applying a little makeup when I brush my teeth in the morning just to help me look alive.  Most days it's simple…a little concealer a little blush and mascara…and other days I take the time to try out a new makeup look I've seen in someone's makeup tutorial. So, my suggestion if you've been trying to master liquid eyeliner, there's probably no better time than now.
Mani/Pedi Night
I've also taken the time to paint my own nails, trying out different drugstore beauty products. Nigel and I recreated a salon pedicure one night….complete with a foot soak, foot scrub, nail trim and even a foot mask.  It was a ton of fun!  We used our bath tub as a foot soak and took turns pampering each other…I loved seeing him squirm with the pumice stone from his ticklish feet. I took it upon myself to paint my own nail colour and tried this new line by Quo which dries in 60 seconds….it's amazing because who has time to wait longer than that for their nails to dry…especially as a new mom!
Spa Day
There is no calmer or better feeling that spending the day at the spa…complete with hot tubs, facials and robes who doesn't love complete relaxation.  The good news is you can bring the spa to you.  I've been trying to do this at least once a week…usually on Monday nights.  I run a hot bath using my favourite soaks, put on a face mask, play some tranquil music and sometimes even sip a glass of wine…. it's truly a wonderful way to spend a Monday night.  If you're looking for a great face mask one of my favourites is the Life Brand Nourishing Mud Masknot only does it smell like chocolate it leaves my skin feeling soft and smooth as it deeply cleanses and purifies my skin…what's not to love!
Date Night Ideas
No need for a special occasion to plan a fun date night at home.  Even though you feel like you're always together…it's still important to spend quality time together to connect and check-in. If you're like us, most nights we're eating dinner in our pyjamas but once a week it's been nice to recreate the feel and ambiance of being out in public.  Here are some of our favourite date night ideas…
Movie Theatre Night
There are so many great new movies online available for streaming and so many new shows and documentaries on services like Netflix, Amazon Prime, Crave, Hayu…I mean there's just too many to count.  For us Sunday nights are strictly movie night at our house.  Each Sunday we take turns picking an old movie we haven't seen in years…I think I've seen "How to Lose a Guy in 7 Days" more than a dozen times but it's still just as good the 12thtime as it was the first time…Nigel may disagree.  We've also watched classics like The Gladiator, and all I can say is wow.  It doesn't have to be a new release or something we haven't seen, and the best part is if you do fall asleep it's really no big deal because you already know the ending. Other great shows we've binged lately are Summer House and Lower Deck on Bravo, great if you like reality tv drama, Very Cavallari on Hayu…relevant because they just announced their divorce… Ozark on Netflix, which is a drama leaving you on the edge of your seat; The Last Dance also on Netflix a documentary on Michael Jordan and the Chicago Bulls…just to name a few.
Dinner Date Night
Nigel and I love to cook and spend a lot of time together in the kitchen.  Since Luca's been born it's usually one of us cooking, and the other on baby duty…but once a week we make a late night dinner after Luca's gone to bed. We get dressed up in nice clothes, hair done, makeup on, we cook dinner and pretend were at a fancy restaurant. We take turns being in charge of the menu, which makes it so exciting to see what the other one is going to prepare. Whoever is in charge of the menu that night will get the groceries including a new wine we haven't tried.  This has been such a fun date night that we both look forward to each week. Even though we prepare the meal together it's so exciting to see what the other is going to create! We go all out for this dinner complete with appetizers, dessert, even music and candlelight. It's such a great night to check in with one another and enjoy each other's company without interruptions.
Enjoy xx