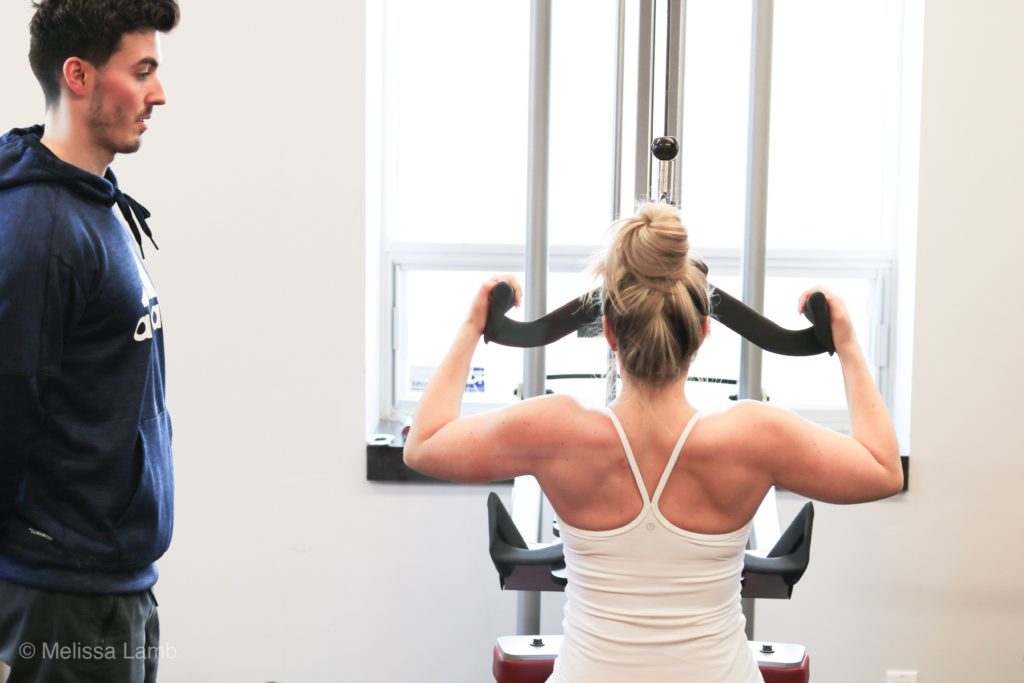 Fitness/Health
Premium Performance
March 12, 2019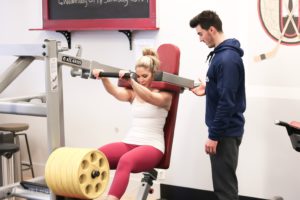 So, I joined a new gym. Some of you may have been watching my stories on Instagram and know I've been working out with Premium Performance for just over 3 weeks now. And wow what a difference its already made in my fitness journey. I know some of you are also saying but you look great why would you need a personal trainer….however looks can be deceiving. Just because I look good it doesn't mean I feel good, or that I'm good on the inside. As a matter of fact, I was surprised myself to hear some of the things going on inside my body.  During my assessment it was determined I'm insulin resistance; a condition in which your body doesn't respond to insulin as it should…I eat healthy, workout and I'm not overweight so how could this be? Like I said looks can be deceiving and I was very shocked at the finding….but I'm happy I've discovered the problem now before it's too late and escalates into something worse.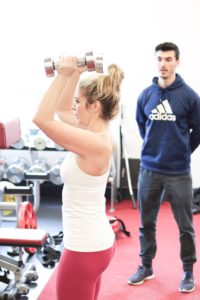 So Why Premium Performance.
There are many reasons now why I love this gym….but the main reason I went there in the first place was word of mouth. I have 2 friends who work out there regularly so asked them both why…and they said results! Fitness has always been part of my life I've been working out for years but lately I wasn't seeing the results I truly wanted. And if I'm going to find time in my schedule to work out and put my body through the work I want to see change…and I just wasn't getting this on my own.  There are some great gyms out there but what stood out to me about Premium Performance was the knowledge of their staff. Dave Fontaine the co-founder of the gym is beyond knowledgable about the human body, working out, and how to make change without feeling overwhelmed. One conversation with him and I was in!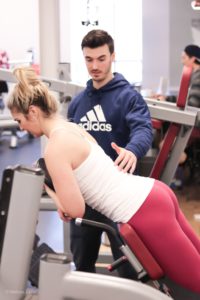 What sets them apart.
To me this is what I call a boutique gym, and elite personal training center. Its smaller not overwhelming, the equipment is all new and state of the art, the space is light airy with lots of windows, its immaculate and overall is just a great place to be. From the moment you walk in there's a vibe about this place that its very much a family, Dave calls everyone by name because he knows them, and he cares. Another thing I love is how thorough they are.  My first visit was an assessment like nothing I've ever had before, they went over my entire body to see what was going on from the inside out. Megan is the first person you'll meet, she'll give you a sort of full body massage…but what she's actually doing is seeing what's going on with your joints, bones, movements etc. She is basically looking for any dysfunctions that are preventing your body from working properly. She found lots of things I never knew I had like weaknesses, and unevenness in certain areas. I then had what I call the fat pinch test…like everywhere even my knees.  This is called Biosignature, a 12-points skinfold test that will reveal your hormonal imbalances and is a huge part of their program. It basically tells Dave where I'm storing fat and why and allows him to create the perfect plan for ME…I say this in bold because this is not a generic workout plan for me, my mom and my sister, its specific for me and me only. A specific plan for Melissa Lamb, full of workouts, diet, exercise and supplementation to get me those results I want. Dave is highly educated in his field with a PICP level 4 and Biosignature level 2 from the Poliquin Institute…not sure what this means well trust me it's really good!  Basically, he's fully certified to train Olympic and high-performance athletes….so if he's educated to train them to be at their best…then he certainly can train me!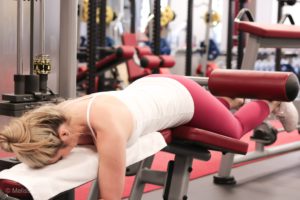 Results
After 3 full weeks of training 3-4 times a week 1-hour sessions I'm already seeing results. It's actually so crazy how quickly my body is reacting to his program. We actually haven't even touched on my diet yet and already I'm prancing around the house feeling good in my skin…lol just ask Nigel (haha)! The reason for not focusing on diet at the beginning is so I don't fall off the wagon. By focusing on workouts first I'm not overwhelmed by changing too much too soon, but now in my fourth week were ready to tackle my diet so stay tuned for that. If you have any questions for me or Dave please send me a message and I'll be sure to get them answered for you! If you're intrigued, you can follow us both on Instagram where I often post my workouts and you can also take a peek inside this gorgeous gym. Can't wait for you to follow me and my fitness journey!
Xx
Melissa