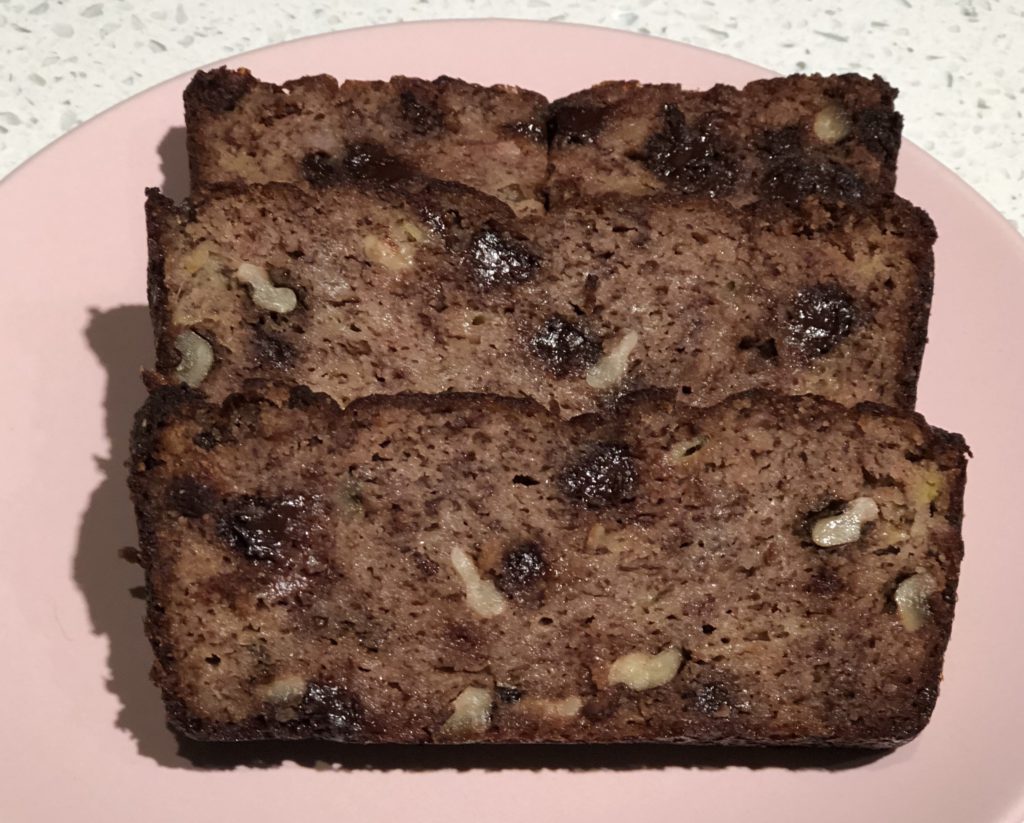 Food
Gluten Free, Sugar Free Paleo Banana Bread (Keto Friendly)
October 16, 2018
Shout out to Olivia Culpo for giving me this idea. What do you do after your boyfriend loses an important football game, has the worst travel schedule including a 5 hour post-game layover then a redeye home…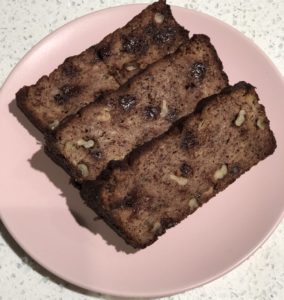 youmake sure he has yummy food when he walks in the door at 7 am! I made him some good wholesome food to fill his belly but also had this little treat waiting for him too.I had to do some searching to find a good recipe since my boyfriend eats Keto and Gluten Free…and we both eat very limited sugar and typically banana bread is loaded with both. I found this recipe and tweaked it to accommodate our lifestyle and removed all added sugar since the bananas will sweeten it enough…I made 2 loafs, one with chocolate chips and one without and boy were they both delicious!
---
What you'll need
4 ripe bananas (For Keto use 2 bananas plus 1/2 tsp of banana extract)
4 eggs
1/2 cup coconut flour
1/2 cup coconut oil melted
2 tsp vanilla
2 tsp cinnamon
1/2 tsp salt
1 tsp baking soda
Optional but recommended
1/2 cup crushed walnuts
1/2 cup dark chocolate chips (Not For Keto)
---
Directions
Preheat oven to 350F.
Add all the bananas to a bowl and mash them.
Make sure the bananas are ripe where you almost wouldn't want to eat them alone. If they're too green you can speed up the ripeness by microwaving them or putting them in brown paper bags and gently closing them.  This speed up the ripening process.
Add the remainder of the ingredients and stir until well combined.
Add your walnuts and chocolate chips to your own taste.
Grease your loaf pan with coconut oil…add mixture to pan.
Bake for 45-60 minutes until golden brown and centre looks cooked.
Enjoy! Xx