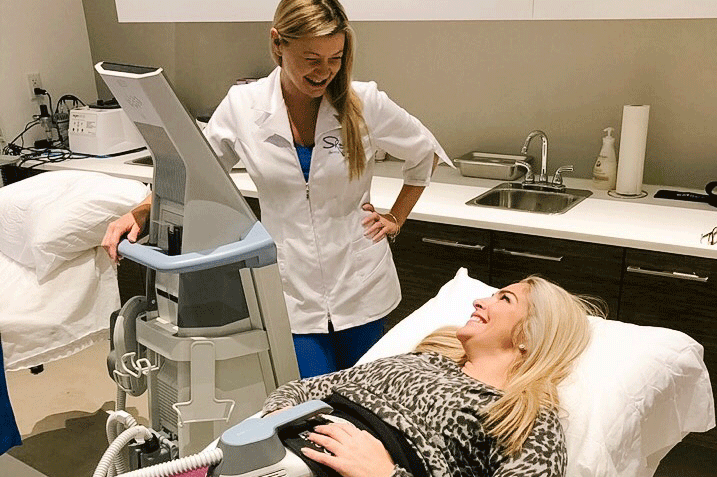 Fitness/Health
EMSCULPT
March 27, 2019
Burn Fat, build muscle, no gym and no downtime….sounds too good to be true, right? Well let me introduce you to Emsculpt, the worlds only non surgical, non invasive treatment that simultaneously builds muscle and burns fat. I was introduced to Emsculpt by the lovely owner of Skins Derma Care in Orleans , Julie. She had just got this new revolutionary machine from BTL Aesthetics in and was really excited to spread the word to the good people in Ottawa that it had arrived. Emsculpt uses focused electromagnetic energy to stimulate deep, supramaximal muscle contractions not possible through regular exercise. It's currently approved to be used on the butt and tummy areas. A single session is the equivalent to doing 20,000 sit-ups for your abs or 20,000 squats for your glutes. I'll admit I was still a little skeptical at this point….but since it was non surgical, no pain and no downtime…I figured what did I have to loose but maybe a little excess fat…so I signed myself up.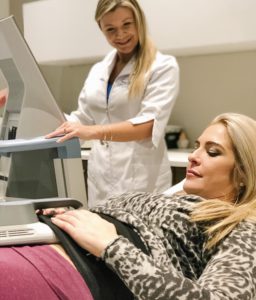 What is the treatment like….
I decided to try out my abs especially heading into the holiday season when I knew I was going to be indulging in a few extra calories. Basically, Julie attaches a paddle to your abs, 2 if you're doing your booty, one for each glute and these tiny tesla pulses make your abs contact like crazy. There are 3 phases that last different lengths and the intensity can be increased from 10% all the way up to 100%. I started off at 25% but by the time I was half way into my treatment I was already at 100%. The treatment lasts 30 minutes each and they typically recommend 4 treatments over a 2 week span.
What does it feel like…
No it's not like going through labour…..I don't have any kids but I've been told its nothing like contractions. Does it hurt….no. The best way to describe it is intense. If you've ever used a physio machine it is similar to this type of pulsing and contracting, but a little more powerful.  The first treatment is the hardest….and then it's not bad at all. Post treatment it basically felt like I did an ab burning workout at the gym.
Results….
Immediately after I did the treatment I definitely felt tighter in my abdominals, and every session after I noticed my stomach felt firmer….I didn't have as much "end of the day bloat" as I normally do. So after my final check-in, about 8 weeks after the treatments these are my end results.
Beginning Measurements:              Final Measurements:
Above Navel   -31 inches                             – 29 inches
Navel   -31.5 inches                                 – 30 inches
Below       -33 inches                              -32.5 inches
If you have any questions I will gladly answer them for you,
Xx Melissa